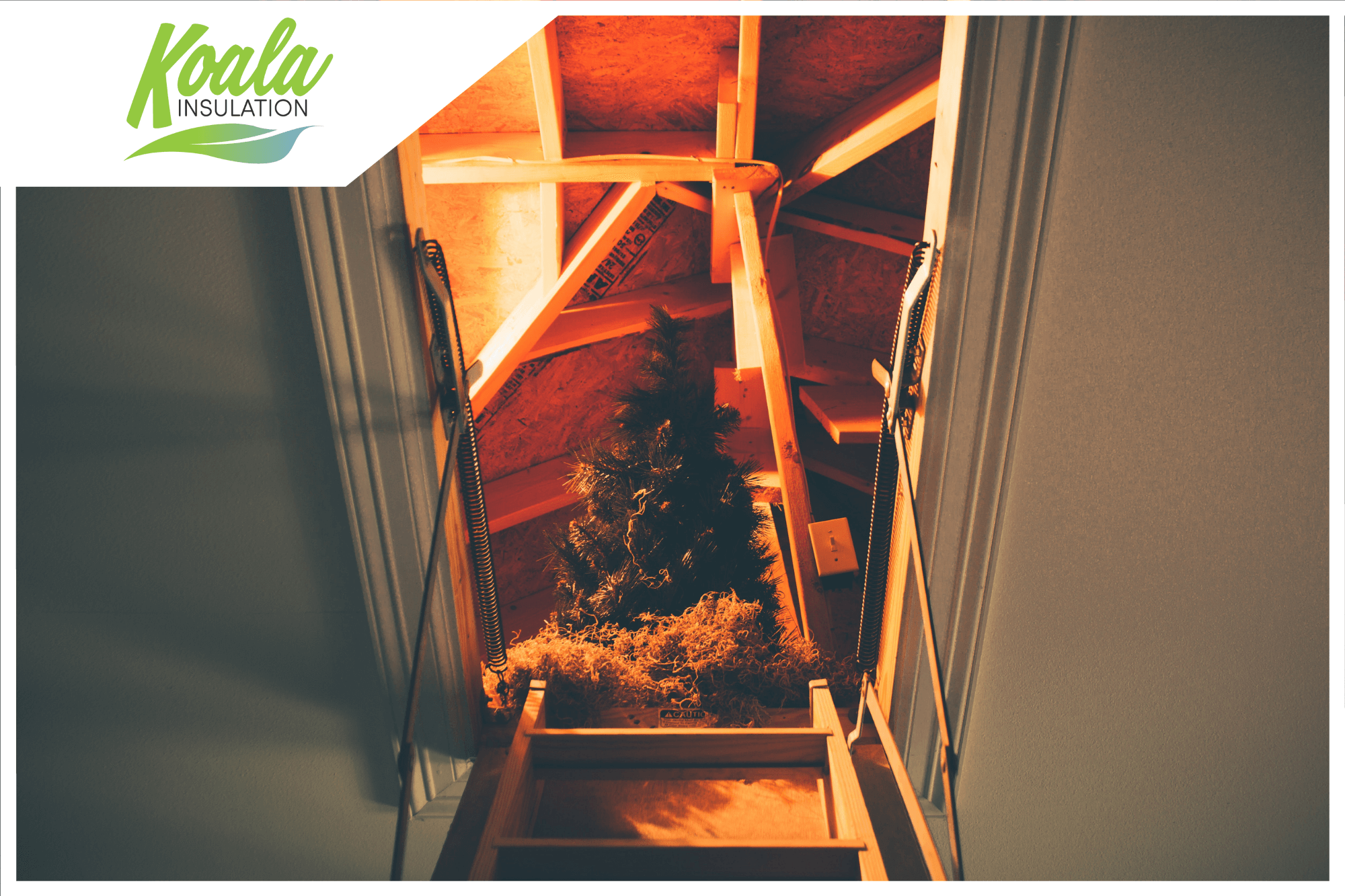 Top 5 Reasons to Get an Insulation Retrofit
Insulation is, by design, relatively invisible in your home. Because of this, many people don't think about the state of their current insulation because they assume it's working as intended.
However, studies have shown that over 90% of homes in the United States are improperly or under-insulated. While similar studies aren't available for commercial buildings, chances are, if you weren't the one who owned the building when the insulation was installed, it might be time to think about the state of your insulation.
What is "retrofitting" insulation?
"Retrofitting" insulation simply means installing insulation after the structure has already been built. If your home does not have insulation, it is worth the time and cost to consider retrofitting. If you can feel drafts or uneven interior temperatures, then insulation is highly recommended to create a comfortable space that is energy efficient.
Retrofitting can involve simply supplementing your existing insulation or replacing it altogether. It can also refer to re-installing insulation if it was not installed properly the first time or the insulation was old or damaged.
As we mentioned before, you may not be able to tell whether or not your home's insulation needs a retrofit, but here are some common reasons your building may need one.
Top 5 Reasons to Retrofit Your Building or Home's Insulation:
Reason #1: Poor Existing Insulation/No Insulation
Notice that your heating and cooling bills are exceptionally high or have been slowly creeping up over the years? That may be an indication that the insulation in your home isn't working correctly. Additionally, if you live in a mobile home or RV, there's a chance you don't have insulation at all. If you plan on living anywhere that the climate isn't mild, you'll need an insulation retrofit to protect your home against fluctuating temperatures and other weather conditions.
The best way to know whether or not you have adequate insulation in your home or building is to schedule an inspection with an insulation expert who can evaluate your current insulation and tell you if they recommend an insulation retrofit.
Reason #2: HVAC Updates
If you've recently updated your HVAC system, you'll likely need an insulation update as well. Changing the configuration of your HVAC system can result in gaps in your insulation that reduce its efficacy. Again, the best way to evaluate what kind of a retrofit may be needed is to consult with an insulation specialist to evaluate what type of retrofitting may be required.
Reason #3: Building-Use Changes
This one is specifically aimed at commercial building owners. If you purchased a former warehouse that you want to convert into retail shopping, chances are, your building doesn't have proper insulation to support a comfortable retail environment. If you're looking to repurpose your commercial building, it's an excellent time to get an insulation consultation.
Reason #4: Fire Damage
This one may seem obvious, but if your building has suffered any fire damage, even from small electrical fires, you'll need an insulation retrofit to repair any damaged insulation.
Reason #5: City Code Compliance
City codes continue to change, with many cities demanding that all structures become more energy-efficient. This most directly impacts commercial building owners, but it can also affect homeowners, depending on your city or region. If you own an older building, make sure to stay up-to-date on city code changes to ensure that your building meets all requirements.
How Do I Know When My Insulation Needs a Retrofit?
The simple answer is that the best way to know if or when your insulation needs a retrofit is to schedule an inspection by a qualified insulation expert. A local, qualified insulation expert will be well-versed in all city codes and regulations and can give expert advice on what your building may or may not need not only to be compliant but be as efficient as possible.
At Koala Insulation, our experts are well-versed in all kinds of insulation materials and installation techniques. When you book an inspection with one of our experts, they will arrive with state-of-the-art equipment to thoroughly inspect your building from top to bottom. They will provide a detailed assessment of the current conditions of your home and use their years of experience to design bespoke solutions to meet your needs.
Every building is different, so your expert may suggest a combination of installation options to best protect your mobile home against various issues involving cold, heat, moisture, or other intrusions.
By hiring a Koala Insulation expert, you not only get a building that is protected against moisture, pests, and other issues, but you also get to benefit from the years of energy savings that professionally installed insulation will bring. Contact us now to schedule a consultation and be on your way to reaping the energy-saving benefits of custom-fit, expert-installed insulation.