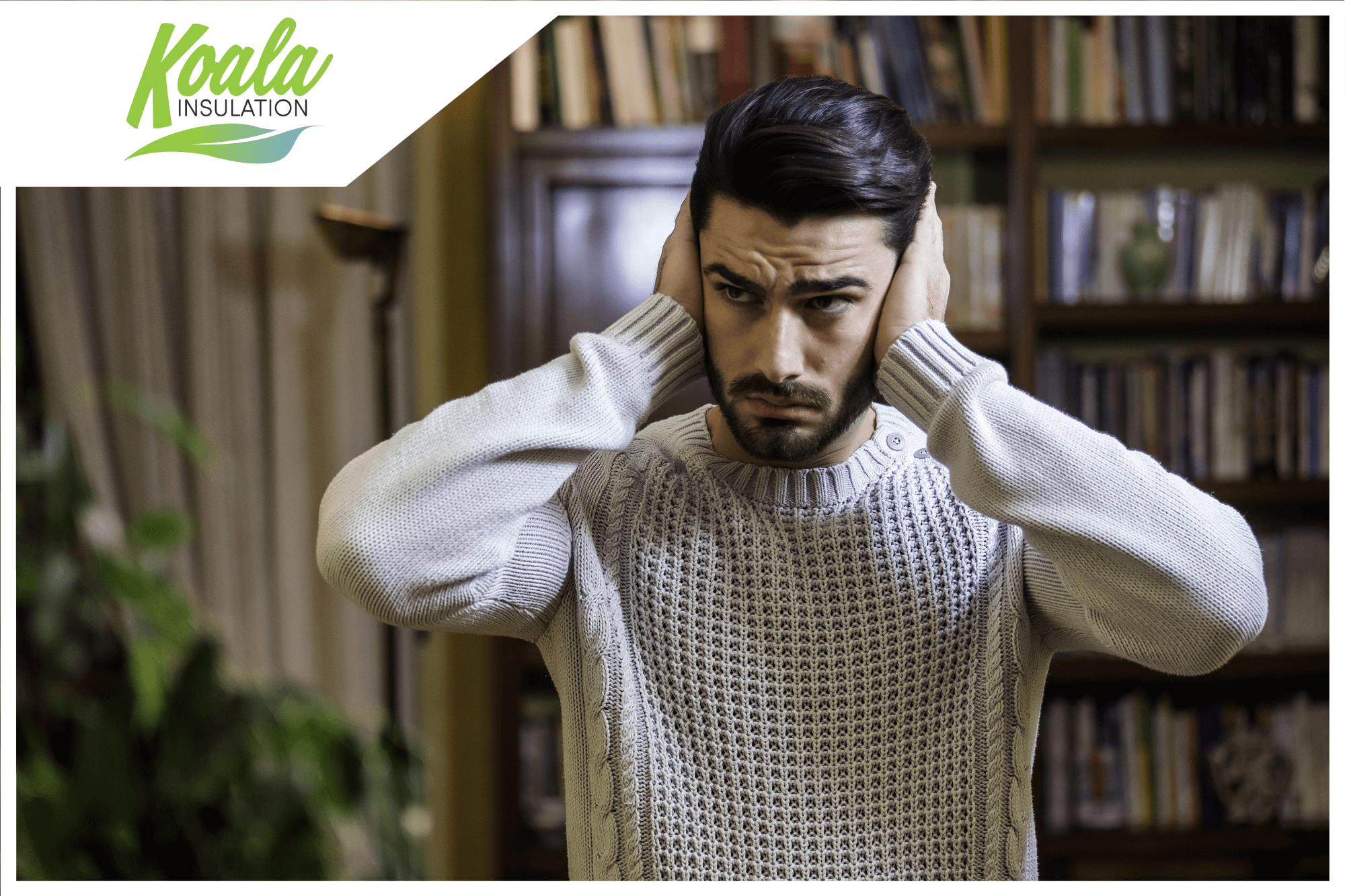 Tired of Holiday Music? Insulation Can Help Soundproof Your House
As soon as Halloween is over, department stores are selling holiday decorations, local streets are putting up candy canes and wreaths, and most of your radio stations are already putting the Christmas tunes on repeat. Regardless of whether you're the neighbor that dedicates November to Thanksgiving or if you're just looking for a break from the premature Yuletide Cheer, the carols can start to grain into your nerves fairly quickly.
You're not necessarily the neighborhood Grinch just because you sympathize with his complaints about "oh, the noise, noise, noise!" Whether you're trying to muffle the passing cars and neighborhood children out for winter break, or you're tired of hearing a household member blasting "Last Christmas" after a rough holiday break up, Koala Insulation can help with your noise complaints with quality soundproofing.
What is Sound Proofing?
When most homeowners think of insulating their house, the first thought that comes to mind is most likely improving temperature regulation. However, insulation material can be used to increase several different parts of your home's atmosphere and can even be useful in noise regulation and cancellation.
Soundproofing is defined as the reduction of sound pressure, effectively reducing the rate at which sound waves move through a structure. When your home is properly insulated, it not only regulates the temperature of the building but also reduces the ability for sound waves to travel, making your household much quieter overall. Soundproofing with insulation material in your home can be used to keep the noise from outside at bay while also keeping the soundwaves from something like your living room TV from spreading across the entire house.
How Does Insulation Reduce Noise?
To properly reduce noise, a material is needed that will enclose the spaces and stop sound waves from traveling through areas of your house. In the same way the insulation reduces heat transfer, it can also prevent sound from traveling to and from adjacent areas of your home. This material will suppress sound waves from moving from room to room, from outside, or from floor to floor.
From the Outside
Without proper insulation in your home, the loud noises from outside can be exhaustive and troublesome for many homeowners. From car horns and nearby traffic to nearby conversations on the sidewalk, these noises are often unwelcome in your home. With adequate coverage and proper installation of your insulation material, these sounds can be significantly reduced. The most commonly known material used for soundproofing is fiberglass batt insulation. With this type of insulation, the heavier it's applied throughout the home, the more noticeably noise is dampened.
The majority of sound from the outside is classified as "airborne noise." This classification encompasses noises from cars, people, and the regular neighborhood hustle and bustle. With soundproofing insulated properly, you can reduce the sound pressure from outside entering your home. Many homeowners find the first noticeable difference is the absence of passing cars, especially if they're in a busier area of town.
From Other Rooms
Ensuring that the walls facing outside are effectively insulated is only the first step towards a properly soundproof home. Having the interior walls and floors inspected is also important to ensure your home is thoroughly covered. Otherwise, not only will you notice uneven heating and cooling in your home but you'll also easily hear the activity from room to room and even between floors
Common areas for noise to travel in your home are where the rooms and floors connect. While it's important to note that insulation will not completely stop sound waves from traveling, it will ensure that the sound pollution will be reduced and help keep music, conversations, and other noises within the originating room. Now, you can keep "All I Want For Christmas" at bay for a little while longer.
Choosing Insulation Material
Once you have a better understanding of insulation's impact on noise reduction, what are your next moves? First, find which material works best for your home's needs. It's important to note that you don't need to fill all of the walls, floors, and ceilings with the same kind of material or type. While you may have batts installed in the ceilings and lower floors, spray foam may be your first choice for the walls and underneath or even on top of the roof.
When it comes to choosing the right material, Koala Insulation can provide a more in-depth analysis of your building's requirements. In addition to our professional experience, we also have more information on choosing insulation and comparing the benefits of each in this article. With a significant focus on a cost-effective and energy-efficient installation, our technicians are trained and experienced in providing high-quality coverage that prioritizes comfort and safety without sacrificing your budget.
Improve Sound Control with Your Local Industry Experts
It is important to remember that it can be nearly impossible to completely cancel out any and all the noise from entering your home - especially insistent Christmas carolers patrolling your street. However, with quality material installed by our Koala Insulation teams, you can ensure that you will get some of the best insulation for your home, properly installed and fully covering crucial target areas. We're dedicated to bringing you a cost-effective evaluation and installation of insulation, whether it's for temperature regulation or noise reduction.
Our team of insulation experts at Koala Insulation is here to provide a breakdown of your home's insulation and air sealing. After scheduling a free evaluation, our technicians perform a thorough investigation of your home's condition and walk you through a general overview of what's working and what isn't. Keeping your comfort and safety a top priority, we work with you on targeting pain points, scheduling an insulation update, and managing a workable budget. Find your local Koala Insulation team to learn more about how insulation can improve your noise reduction with a free evaluation.