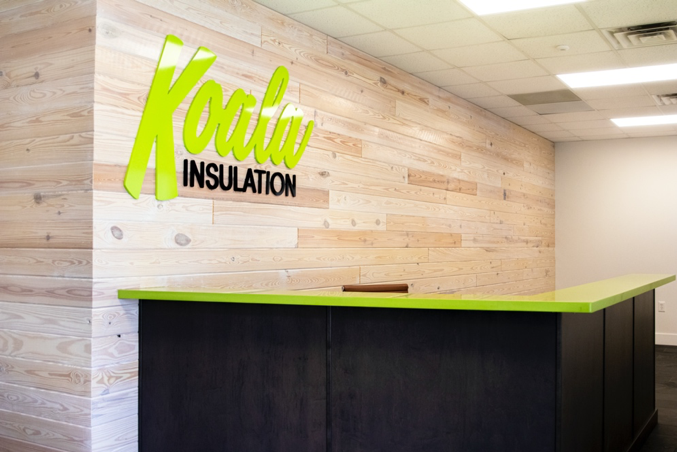 5 reasons to franchise with Koala Insulation
With the impact the coronavirus pandemic has had on the economy, millions of Americans are pondering their career move. What industries will survive? Should I stay with my current company? How can I launch my own business so I control my destiny? These are just some of the questions folks are asking themselves. Maybe you are, too.
While we don't have all the answers, we want to share with you a few reasons to consider the Koala Insulation franchise opportunity if you're considering your next step:
Global 52B+ industry
The insulation industry is a fast-growing, $52-billion insulation industry, growing at a rate of nearly six percent annually. And, with 45 million existing U.S. homes being under insulated, that's a lot of business to be tapped into.
Recession Resistant
Roughly 90% of existing U.S., single-family homes are under insulated, wasting energy and money, according to the North American Insulation Manufacturers Association. Since our insulation helps new-construction and existing structures alike, Koala Insulation is recession-resistant.
Americans are prioritizing home improvements
Since the coronavirus pandemic, early reports indicate that Americans are spending more on home improvement projects. Homeowners are investing in their homes as travel, going out to eat and other expenditures have been reduced. And, as one of the only home improvement projects that actually saves money, insulation is a top priority for many.
Low overhead
As a mobile concept with no leases required, entrepreneurs who invest in Koala Insulation are offered a low-barrier opportunity to break into business ownership. Because our franchise model allows franchisees to manage their business from home, they are able to escape many of the costs generally associated with running a business, as well as feel empowered to enjoy a favorable work-life balance.
Robust marketing and lead generation support
We provide our franchise owners with training that includes everything they need to learn about the business and the industry, including proven marketing and lead generation support. Additionally, we get you to master-level certification readiness, setting you up for success from day one.
These distinctions and more have driven our growth in the regions our franchisees serve today. Attractive markets are still available – don't miss out! Take more control of your destiny and reach out to us to get started.
Visit our franchise website to learn more about the Koala Insulation mobile franchise opportunity.
Be Your Own Boss.
Secure Your Future.
Make A Difference.
Becoming a Koala Insulation franchise owner offers life-changing benefits. A low initial investment and extensive training makes it easy to start your own franchise and find success. Get started today!
Why a Koala Insulation Franchise Simply Makes Sense
Ready to take the leap into franchising?
Be in control of your financial future and have ample opportunity to increase your net worth.
Joining an already successful brand means a lower failure rate.
Own an asset that pays dividends and can be sold for more in the future.
Get a proven business model and strategies instead of learning on your own.
Have complete control over your career, hours, and investment.
Be the first to tap into untapped territories you can later expand on.
Your reputation and brand name recognition are already established.
Senior leadership in the Koala franchise system has over 40 years of franchising experience.