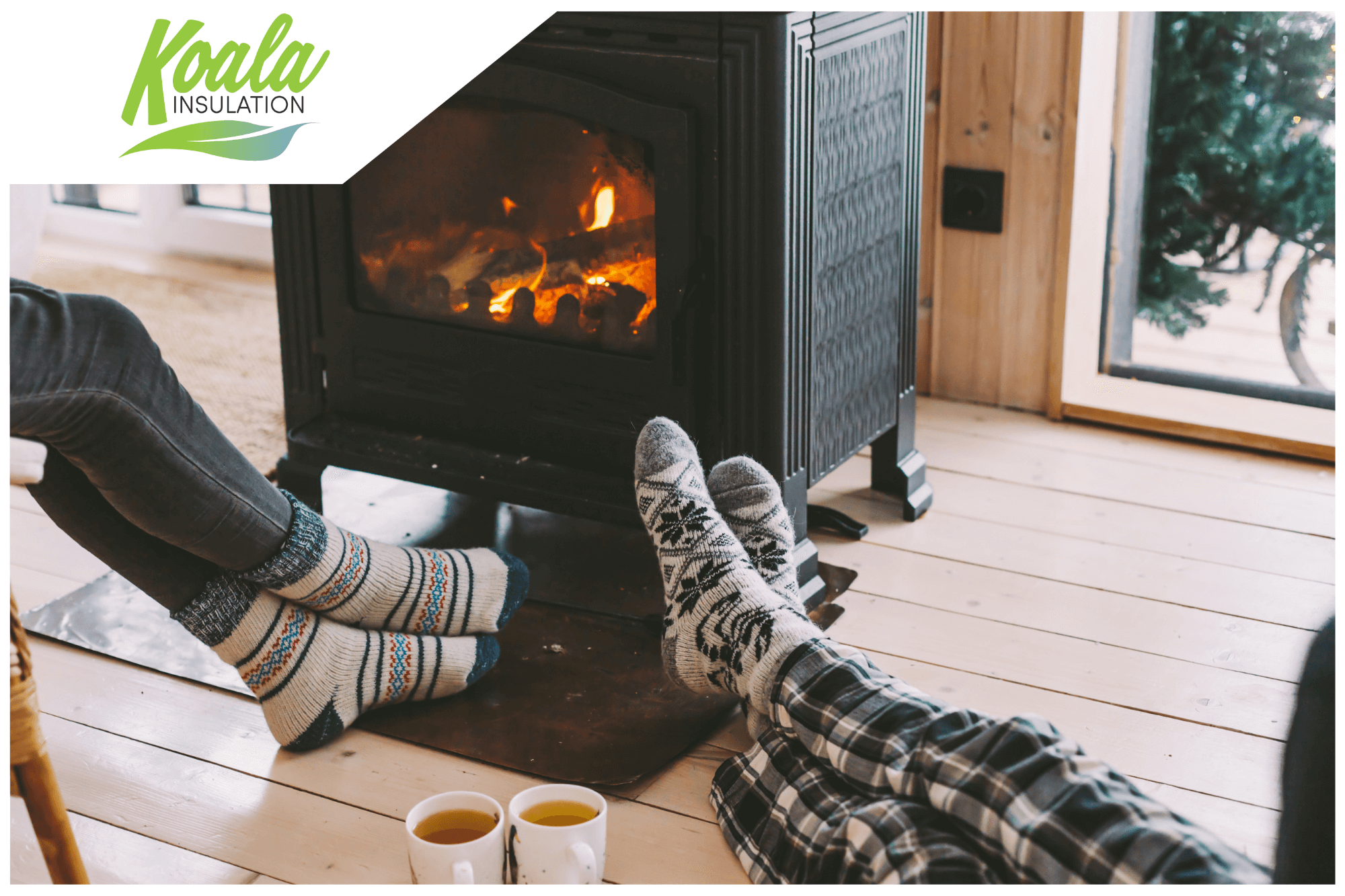 Stay Safe This Holiday Season with These 4 Home Improvement Tips
When it comes to keeping your household happy and healthy this holiday season, it isn't just about great food and new gifts (even if those are a plus). It's also about making sure that you and your home are as safe and comfortable as possible. While a majority of your holiday budget is most likely being allocated to holiday party shopping, gift wrap, and last-minute stocking stuffers, don't forget to leave some room for home improvement.
Luckily, security and safety don't need to be bank-breaking expenses. Instead, there are a few ways you can improve upon your current efforts. By maintaining routines, updating deteriorated home materials and finding some quality upgrades for your systems, you can keep out any Grinch that tries to steal your holiday spirit. Koala Insulation has a few quality-of-life improvements that can help support your health and wellness this season while remaining cost-effective and energy-efficient.
4 Home Improvements for a Safer Holiday
● New Security System
One of the first areas people think of when increasing the safety of their home is their security system. This is a great place to start, especially if you don't currently have a system or your present hardware is overdue for an upgrade. Advancements in technology and smart devices have led to the development of hundreds of new hardware options, system applications, and mobile capabilities. Talking about your options with a local security service can be especially helpful for new homeowners that are unfamiliar with the area or crime rates. And for households that are constantly in and out the door, a smart system could be the perfect option for a safe but easy-to-use alternative.
Smart systems often allow you to remotely lock and secure your home with your phone or online account. You also have the ability to extend your intruder detection systems; for example, smart doorbells are typically equipped with security cameras and speakers that allow you to view a person at your front door without you needing to be nearby. It's important to note, however, that it's still crucial to have backup systems in place in case your phone were to die or there was a malfunctioning or dead device.
● Quality Pest Control
The safety of your home doesn't only consist of a strong security system. One of the worst intruders you want to protect your home against is the kind that won't be stopped by any smart doorbells or locks. Insect and rodent infestations significantly increase your risk of infection, disease, and other health risks. Having a trustworthy pest control service regularly inspect, treat, and maintain both inside the house and areas outside is crucial for preventative measures. One standard saying to adopt when it comes to pest control is "it's better to have and not need, than need and not have!"
However, as a homeowner, it's your responsibility to not only have the safety of your home in mind but also the well-being of your environment and surroundings. Many services offer low-exposure pesticide and ethical trapping methods so that you can provide the best peace of mind for your household and local wildlife. Healthy insect repellant and animal deterrent methods are rapidly becoming a more commonplace alternative to harmful chemicals and traps that could not only affect your household but the ecosystem. For more information on smart pest control, the EPA provides tips for consulting pest control professionals.
● Upgraded Insulation
After carefully looking over your practices to prevent unwanted guests, both human and pest alike, your next step should be in the welfare of your home's structure. In order to keep your home safe and comfortable, think of the "out of sight, out of mind" material that can be found throughout the walls, floors, attic, and crawl spaces: your home's insulation. Without proper insulation and air sealing, you run the risk of increased energy costs from irregular temperatures, discomfort from drafts and cold spots, and even potentially increased health risks from poor indoor air quality.
Insulation helps reduce the rate of heat transfer, which is how easily heat enters and exits your building envelope. Coupled with quality air sealing, the material in your home can significantly improve your indoor air quality and reduce the invasion of outdoor pollutants like dust, pollen, and other allergens. Your local Koala Insulation team offers free evaluations, walking you through the breakdown of our checklist so you can prioritize the needs of your home and budget for better insulation care.
● Regular Lawn Care
Finally, the last area you should regularly maintain to help keep your household safe can be found outdoors. Having a routine lawn care service should be a year-round habit; while you may not necessarily need to worry about mowing the lawn and raking leaves every season, maintaining the nature around the house as often as possible helps protect you from pests, allergens, and dead foliage. Whether you're responsible for a small front yard or your home is backed up to a wide expanse of forest, it's up to you and your household to keep your environment healthy.
You potentially increase the value of your home and reduce your carbon footprint while minimizing your environmental impact. Lawn care doesn't strictly consist of plant care and aesthetic changes. Snowplowing, tree trimming, and soil treatment are all just as important, each having its own place throughout the changing seasons. By consulting a local professional, you can develop a better understanding of your lawn quality, pest risk, and foliage needs even right before the holiday season kicks into full swing.
Consider Cost-Effective Options with Local Pros
Your local Koala Insulation experts are trained and experienced in bringing you the best service for the best price. Our goal isn't just to improve your home's insulation but to also help you find solutions for home improvement projects that increase your home's comfort, safety, and affordability. Contact your local Koala Insulation pros today to learn more about insulation's impact on your home and schedule your free local evaluation.